SG-3000-4SD EVA glass laminating machine is a professional equipment to produce laminated glass without autoclave. It is able to produce various laminated glass thanks to the advantages of this machine and specific film. You can insert the silk, paper, plastic film, metal mesh, fiber, PDLC film or other films into normal glass sheets in order to produce decorative and functional laminated glass.

Features:
Double Chamber , and each chamber can be run independently, high production capacity, but low energy consumption;
Cycle air heating system, the air volume is adjustable, so that ensure an even temperature distribution , high efficiency by fast heating.
7 cooling air blowers, providing a fast cooling, and helpful for transparency of the finished glass.
Siemens PLC with touch screen, all the processing would be finished with PLC control automatically, it is possible to setup muti-steps heating with a curving diagram displaying, the recipes are able to be saved in the PLC for future application
Vacuum saving system. An automatic vacuum holding system, provides the possibility to hold the vacuum at vacuum bag end on certain time in case of power off by any accident , so that the operator is able to take action to save lost.
Copper fast connector, stainless steel hinge, chroming foundation feet, high temperature resist bears... pay attention to all the details to ensure quality of the machine.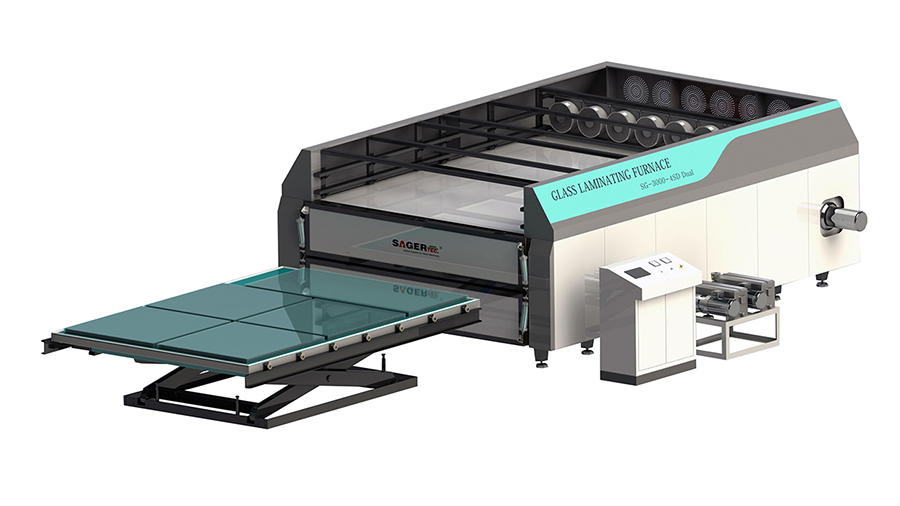 The furnace is designed with 2 chambers, each chamber can load 2 vacuum bags, and either the temperature and vacuum can be controlled independently for each chamber. In this case, you can work with 2 chambers together for 3 or 4 loads, or you can just work with one chamber only for 1 or 2 loads, which depends on your production plan.
| | |
| --- | --- |
| Model | SG-3000-4SD |
| Max. glass size | 3700*2500mm |
| Control system | PLC with touch screen |
| Heating Temperature | 0-160℃ |
| Heating time | 30 minutes |
| Vacuum rate | -100Kpa |
| Votalge | Customizable |
| Compressor air | 0.8Mpa |
| Dimension | 5148*3522*1948mm |
This machine is suitable for factories with high capacity demand for EVA laminated glass. It adopts circular operation and can produce up to 400-500 square meters of laminated glass per day. The finished glass can be widely applicated on buildings, indoor decoration, partition, stairs, enclosure , shower glass, ceiling glass, glass doors and windows, background wall etc.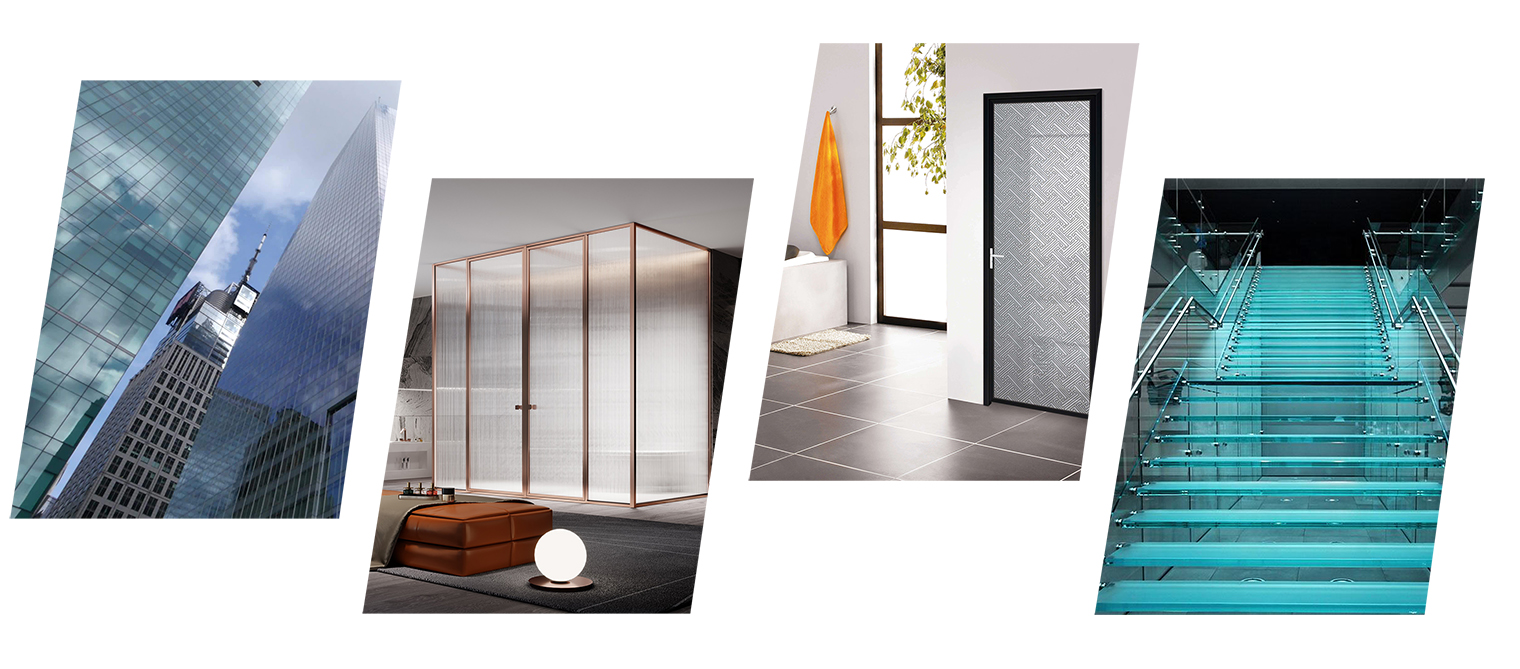 The finished glass is same or even better than autoclave did, and could be applied in many industries, likes architecture,
industry, electronics, furniture, etc.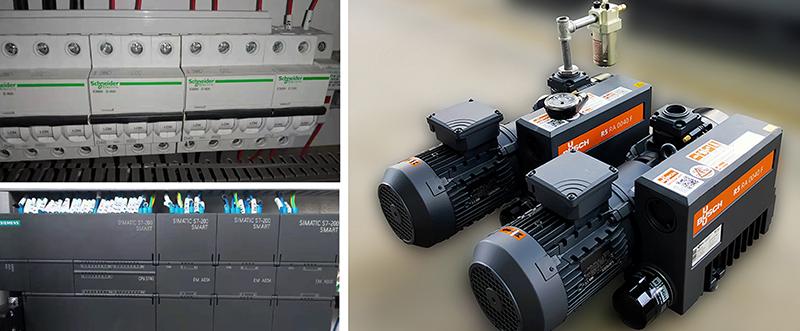 The machine is equipped with the best quality and reliable parts as its components, which are the world well-knows brands, such asSiemens PLC , Schneider Electronic, Busch vacuum etc.